Are you thinking about getting professional photos done of your favourite pet? Using a professional pet photographer in Melbourne is a great way to ensure that the end result is picture purfect. Our professional photographers can capture the true personality of your pet within a single frame.
Opting for professional indoor pet portraits allows your pets to be photographed in a nice comfortable environment without any distractions. Based in Melbourne, our indoor photo shoots give your pet the freedom to just be themselves without risking injury or becoming overwhelmed. It also allows you to add an extra special flair with our range of quality backdrops!
Indoor studio photography is also the ideal solution for those who want to capture their pet in different poses, or who simply don't like the idea of taking their pet outside and into different weather conditions.
This article will explore some of the amazing advantages of using indoor pet photography sessions.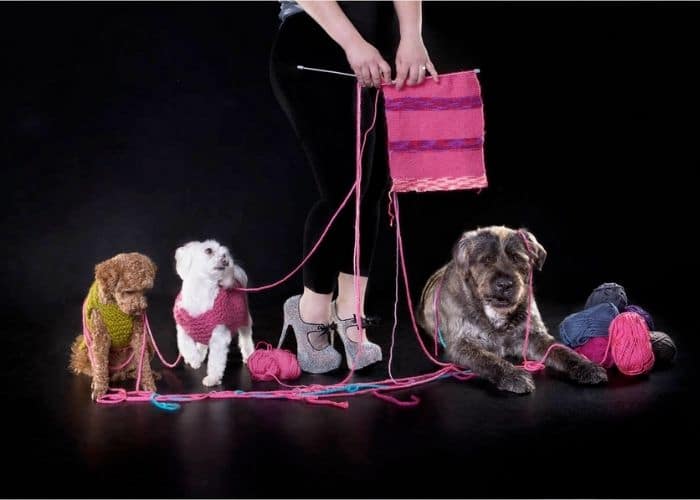 Indoor Photography Sessions are Perfect for Pets Who Don't Like the Outdoors
Indoor photography sessions are perfect for pets who don't do well outside, like senior pets or animals with anxiety issues. You want to be able to capture a photo of your furry friend looking relaxed and happy, rather than being tense or uncomfortable.
As a professional pet photographer, I have worked with animals of all ages, shapes and sizes. My team and I know how to deal with different personalities and know how to read your pet's body language. So if your pet is feeling a little nervous, we make sure they have a nice comfortable environment inside our studio, so they can relax and just be themselves.
Our Melbourne based photography studio has been set up to make sure we can suit the individual needs of different pets. No matter whether they're big or small, outgoing or shy – we'll make sure they feel right at home in our indoor studio.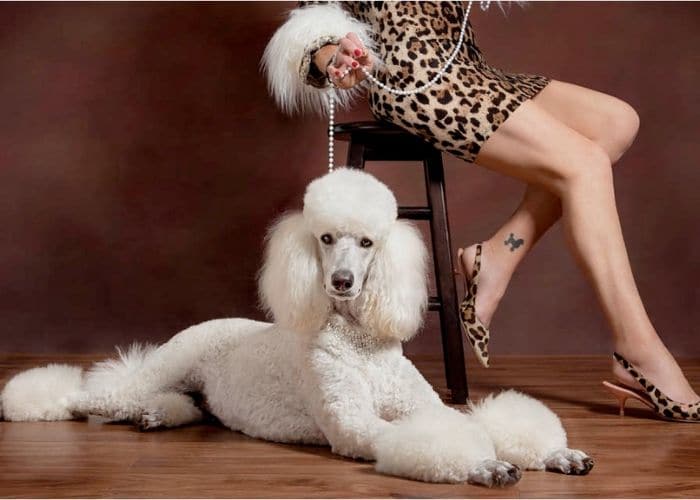 Choose from a Range of Purpose-Built Backgrounds for your Indoor Pet Photos

Indoor pet portraits offers a variety of poses and backgrounds to choose from. This helps to capture your pet's true personality and quirks that you can't always get outdoors without them becoming distracted by their surroundings.
Indoor Pet Photography Sessions aren't just about getting great portraits done of your furry friend. There is also plenty of opportunity for some action shots too! Whether you're looking for a relaxed sitting shot, or a playful active shot – our purpose-built backgrounds are designed to really highlight your pet in their best frame possible.
Indoor Pet Photo Shoots Allows you to Plan Ahead
We all know that Melbourne weather can be unpredictable at best! So opting for an Indoor Photo Shoot can really help with your planning, as you know your session will always go ahead – rain, hail or shine 🙂
How to Plan Ahead For Your Pet Photography Session
We find that for many pet owners, planning ahead can really help you and your pet feel nice and relaxed for their photo session. Here's some simple things to consider when planning for your next Indoor Pet Photography Session:
Grooming: A professional dog grooming session can really help give your pet a beautiful, clean-cut look in their photos. We recommend you plan ahead and book a grooming appointment a few days before your photo shoot. It's best not to book on the same day, as this can lead to a much longer, more stressful day for your pet.
Bath: Having a bath prior to your indoor photo session will help your pet to look clean and shiny for their photos. We recommend having a bath on the day of the photo shoot. However – only you know your pet best. If they're not big fans of having a bath, then we suggest you try to do this at least the day before. That way, they're not feeling over-stimulated or anxious before their photo session. Just remember to limit their opportunities to get dirty between bath time and their photo shoot! 🙂
Pack a Bag: We want your dog to feel relaxed and right at home. So a great way to plan for your pet's photography session is to pack a bag of their favourite things. Remember to include a collar and lead, their favourite toys, blankets, and a brush for grooming etc.
Want to know more about our Indoor Pet Photography Sessions?
Indoor pet portraits are becoming increasingly popular in Melbourne, and it's easy to see why from our pet photo gallery. With indoor pet photography sessions, your four-legged friends can sit in any number of adorable poses without enduring the cold, rain or the harsh summer sun. Our indoor photo shoot backgrounds come in various styles which make it easy to select one that matches the look and feel for your pet artwork.
If this sounds like something you might want to do then contact us today! Jo Howell has over 18 years experience as a pet photographer, and will be able to create something really special for your indoor pet photography session.