Creating Dog Portraits for dog owners across Melbourne…even the small kind!
As a leading pet photographer in Melbourne, I've photographed dogs of all breeds and sizes. But it's always so much fun photographing small dogs! They're little, but they always have a big heart, and it really shows in their photos.
Small dog portraits are some of my favourites! I love the look on their little faces when you have fun with them and get down to their size. It's like they just know you are going to play with them. Their eyes almost sparkle, it's adorable!
When it comes to doing professional small dog photography, we've worked with them all. There's the ones who run around like maniacs, bounding over everything, and posing in the funniest ways. I could spend hours photographing them. And then there's the laid-back ones – who will just settle down on mum and dad's lap to get their pet portrait taken.
Can you tell I just LOVE photographing them?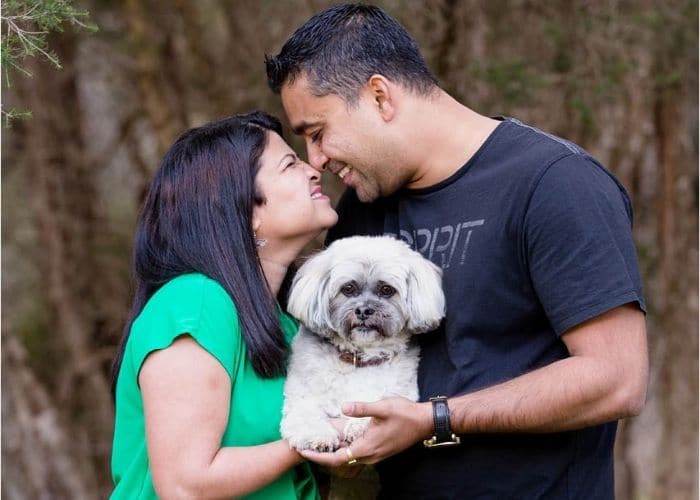 Outdoor Pet Photography for Small Dogs
Over the years, I've had the privilege to create some really memorable pet portraits of small dog breeds using our outdoor settings. Based in Melbourne's eastern suburb of Knoxfield, we provide our clients with a range of outdoor spaces so that you can choose one that suits your pet's personality.
These settings can be really fun whether your small dog is feeling playful, or if they're just chilling on your lap. Either way, we can capture something really special in your outdoor pet photography shoot.
Small dog photography can also be done at a location of your choice. The great thing about Melbourne is that we have lots of different landscapes to work with. You've got parks, industrial areas, and a wide range of different landscapes… just perfect for exploring their little personalities! If you have a favourite location in mind for you and your small dog – just let us know your ideas.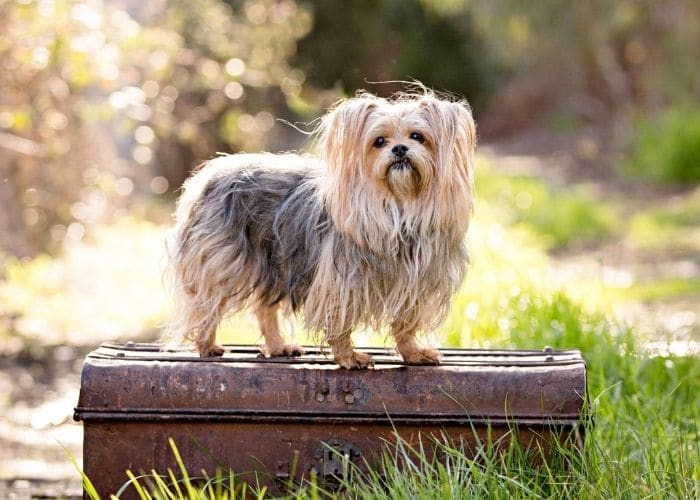 Indoor Pet Photography for Small Dogs
Our Melbourne-based studio is perfect for small dog photography. We have a selection of different backdrops to choose from, to really help showcase your small dog's big personality – we've got just what you're looking for!
One of my favorite things about small dogs is that you can get right down to their level and play with them. Which is great for getting a photo of those beautiful eyes and gorgeous face!
No matter what your pet's personality is, there is always a way to capture that into a single frame with our indoor pet photography sessions. They could be ready to play and interact with you for an action shot. Or if your small dog's the more relaxed kind, we can capture some amazing closeup shots where you can see the true beauty of their eyes and face.
So if you have a small dog who needs some pet photographs taken, get in touch and see how we can make those photos into a piece of art. We're conveniently based in Melbourne, ready to capture some beautiful pet portraits of your small dog.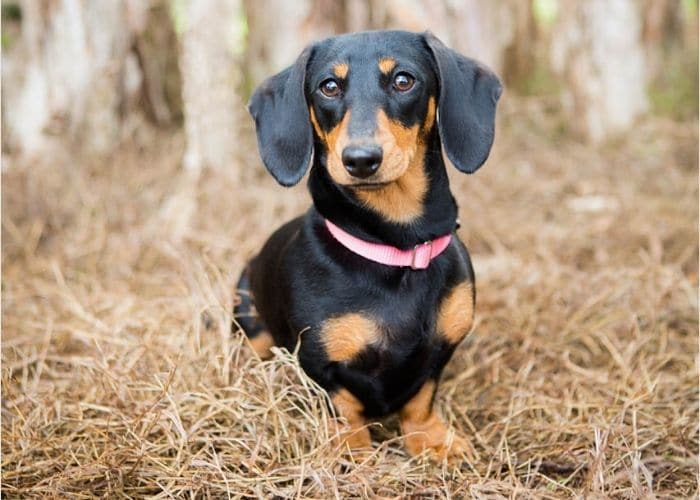 We Create Personalised Artwork with Dog Portraits
When it comes to small dog photography, I just love how their personality shines through. The joy of creating something that will be treasured forever is always exciting for me. You and your family have trusted us with the perfect portrait of your small dog. So, it's our job to ensure we capture all those special moments and turn them into a piece of art.
We understand that a portrait is more than just a photo. It's actually something very special you can display in your home and treasure forever. So when we create your dog portraits, know that they will always be personalised for you and your small dog to enjoy forever.
Do you have a small dog that's ready for a Professional Pet Photography Session?
One of the things I love about pet photography is that it helps to show off the true character of your small dog. And in my experience, they can often be more expressive than larger breeds.
If you're ready for a professional pet photography session for your small dog, we'd love to hear from you. Our Melbourne-based photography studio is perfect for your pet photography session. We have a range of backdrops to choose from and we can also accommodate an off-site location for a small fee if you prefer. Just ask!
My name is Jo Howell, and I'm an award-winning Melbourne photographer who has been taking pet portraits for years. Both myself and my close-knit team have the experience you're looking for. As well as all that, we're all genuinely friendly people, so your dog will be at ease and ready to show off their purfect side!
If you're ready to make some special memories with your pet – get in touch today. Or, if there are any questions or if I can help you with, we'd love to hear from you.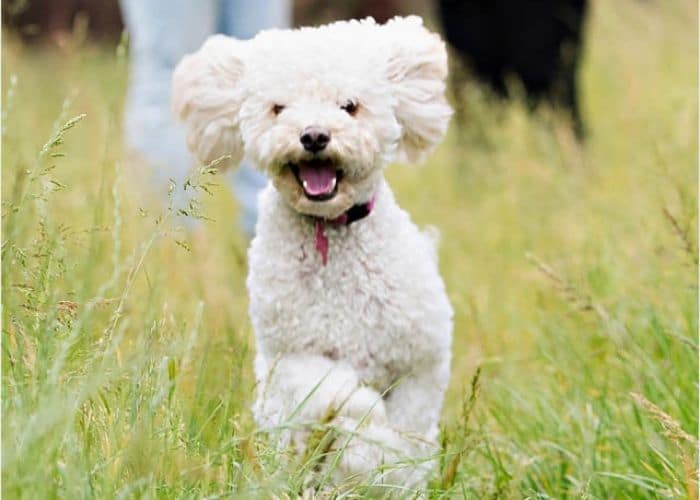 Want to see some of our small dog portraits?
Here's just some of the small dog breeds that we have professionally photographed, right here in Melbourne:
Dachshund
Chihuahuas
Pugs
Miniature Schnauzers
Jack Russell Terriers
Maltese Puppies
Toy Poodle
Papillon
Pomeranian
Westies
Bichon
We also offer professional puppy photography sessions – so if you're wanting to capture some really nice shots of their early stages, we know how to get those adorable shots. No matter what breed, or how old your small dog is – chat to us today to see how we can get those special memories happening.