From the minute you walk into the studio, we want your pet, your family (and you!) to have a good time. Preparation is key and we work with you to make sure that your photography session is built around what you want. Check out our how to prepare guide. Sessions are around an hour which gives us plenty of time to make sure we create images that suit your style and ensure that the end results are images and products that you will love!
The best way to know how it all works is to come in and experience it all for yourself! But to get you started and show you a little more about who we are and what we do, we have put together a little intro, Check out this video showing our process from start to finish at the Jo Howell Photography studio.
Check out the amazing variety of indoor and outdoor backgrounds we have to offer. These are all on offer at our studio in Knoxfield. Choose your two favourites and let us know.
Want to check out some more great examples of Jo Howell Photography and get some inspiration for your shoot check out our galleries don't forget to follow us on FB and INSTA to be the first to see our newest images! After all who doesn't want cute puppies in their inbox!
Decided you need some photos of your very own. . . ? Jump the queue and fill out the pre-shoot questionnaire here and one of our fabulous staff will contact you to book you in.
Want to book, but worried your dog | cat | bird | child | husband, will not sit still long enough to get the shot? We hear this all the time. Never fear! We work quickly and we make it fun!
Head over to our how to prepare guide for tips and hints on how to set everyone up for success!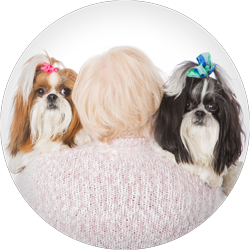 "Absolutely wonderful Jo knows how to get the right picture and makes you feel as though you and your dogs are special. Thanks"
"Great with dogs, good at getting them comfortable, excellent photographer"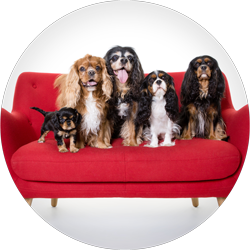 "Jo and Kate are amazing and so great with animals Ultimate professionals but so caring, thank you"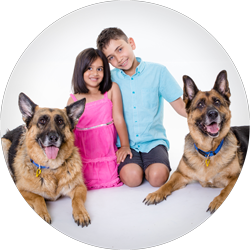 "No pressure when buying. Relaxing and calm environment."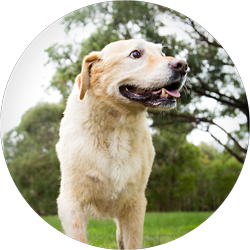 "We won a competition and took Bear along to get his photo done and he had an absolute ball, eating, sitting on the couch, plus Bears fav running through puddles and even getting his pic done whilst travelling in our car. When we went back to see the photos we couldn't leave without buying more because of the quality of all the photos. Sam and I are so bloody happy we did now that Bear is gone, we will always have these simply wonderful memories of that day around our house. Thank you again"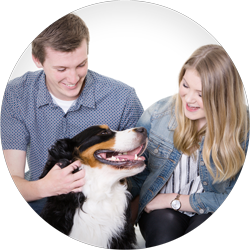 "You nailed it! We were excited to see the photos and even more excited as we left knowing the quality of what we're getting. We felt so many kinds of happy emotions – tears, giggles, hearty laughter and quite few 'Wow's!". We left with sense that you cared about our family…fur and all. Thank you! :)"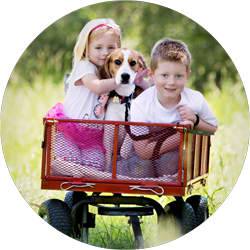 "You have been amazing! From the photo shoot to the viewing and now to the picking up of our collection your professionalism (and sense of fun!) made our experience just perfect. Love the photos and struggling to not show them before Christmas. Well….to be honest I did weaken a little bit and showed the voucher one! Thank you so much Jo, Kate and team."