About the Book
An exciting new combined adventure between JHP Studio and Dog Dazzlers.  Celebrating the faces of the beloved members of the Dog Dazzlers Family through beautiful images and words. 
Whether its grooming of doggy daycare, each visitor to Dog Dazzlers is treated like family
"We make them pretty and they have fun!"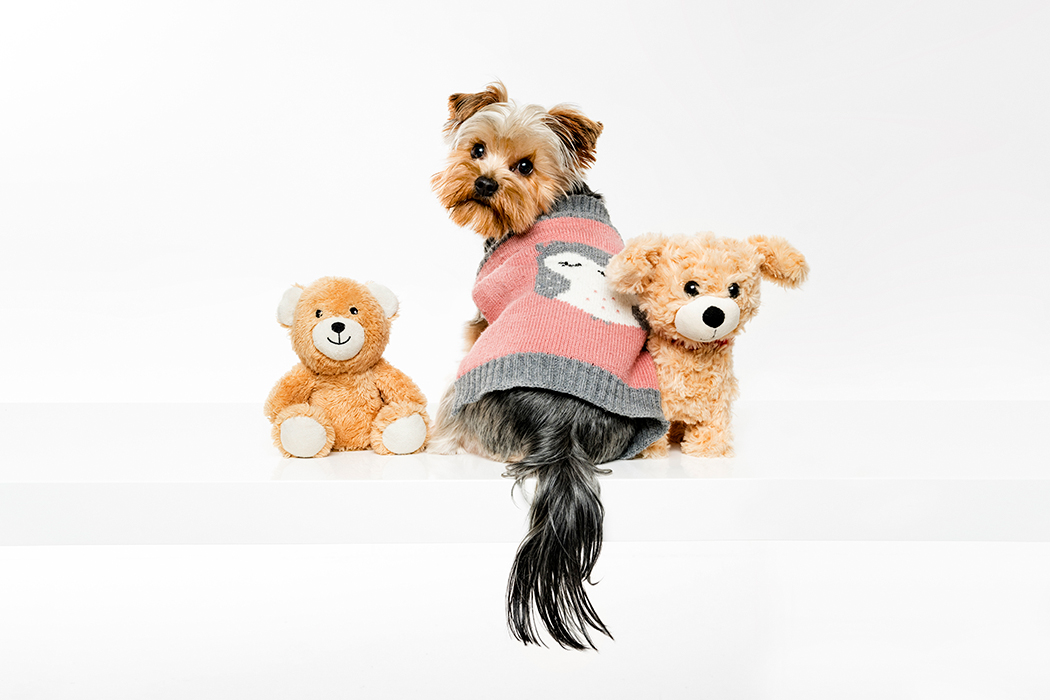 Animal Aid is a wonderful charity that helps animals in need.  As a small animal welfare charity that receives no Government funding, Animal Aid depends on the generosity and support of the local community in order to help continue their work with the thousands of lost and surrendered pets that come through their doors each year. 
In support of Animal Aid, we have launched 'Dazzlers' The Book, f
eaturing beautiful words and images inspired by you and your fur baby. This coffee table book, limited to 50 families, will raise much needed funds for this very special charity.
If you would like to be involved in this project click on the link below and fill out our application form. 
How to be involved
Your dog has a big personality and this is the perfect opportunity to celebrate it, while supporting a great charity that helps animals that us less fortunate than ours.
AND you get to have a starring role in a unique and striking coffee table book.
If selected 100% of your $100 participation fee is donated to Animal Aid.
We will work together to create beautiful images of you and your family (fuzzy or not) that celebrate your unique story.  Your custom designed photography session will take place at JHP Studio in Knoxfield studio and you will feature in your own double page spread in 'Dazzlers' the book that you can treasure forever.
You also get to see all the images we have created, and select one of your favourites as a free gift print from us to take home.  If you would like to purchase anything else you can, however there is no obligation to do so.
So to get involved, fill out the quick application form below and we will be in touch.
Terms and Conditions
PLEASE READ THESE TERMS & CONDITIONS CAREFULLY BEFORE PROCEEDING: Copyright: Photographs taken by JHP Studio are protected in Australian by the Copyright Act 1968 and by applicable legislation in other jurisdictions. All rights are reserved.
Should I be successful in my application, I give JHP Studio the unrestricted right and permission to copyright and use, re-use, publish, and republish photographic portraits or pictures of me, my family and my pets reproduction here of made through any and all media known for illustration, art, promotion or advertising. I also relinquish any right that I may have to examine or approve the completed product or advertising copy or printed matter that may be used.
1. Inclusion is by selection by JHP Studio staff.
2. Participation includes one matted 8×11 inch print of your choice, plus one (1) double page spread in The Book.  The image chosen for the book will be chosen by JHP Studio staff.
3. I understand that an image/s from my photo shoot will be published in the coffee table book.
4. I also understand that images may be used in any other related promotion or merchandising.
5. Copying of images/prints by digital, electronic or traditional means is not permitted.
6. Images captured during your session will be available for purchase at the viewing appointment.
7. Only one viewing/purchasing appointment per photo shoot can be allocated.
8. Photography from outside sources will not be included in the book.
9. Only one session will be allocated per family booked.
10.  The final layout and artwork choice will be at the discretion of JHP Studio. Care will be taken to ensure all dogs names will be included with the correct spelling however no liability taken for omissions or mistakes.
11. Participation is by way of completing an Application Form.
12. If accepted I will pay $100 session fee, which will donated in it's entirety to Animal Aid by JHP Studio.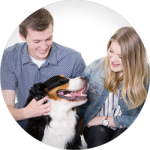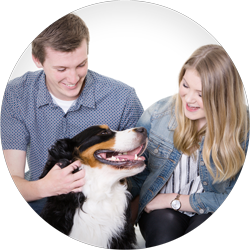 "You nailed it! We were excited to see the photos and even more excited as we left knowing the quality of what we're getting. We felt so many kinds of happy emotions – tears, giggles, hearty laughter and quite few 'Wow's!". We left with sense that you cared about our family…fur and all. Thank you! :)"
Tania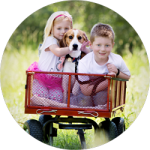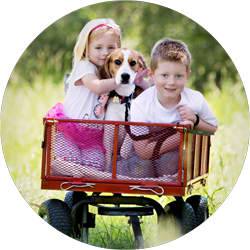 "You have been amazing! From the photo shoot to the viewing and now to the picking up of our collection your professionalism (and sense of fun!) made our experience just perfect. Love the photos and struggling to not show them before Christmas. Well….to be honest I did weaken a little bit and showed the voucher one! Thank you so much Jo, Kate and team."
Denise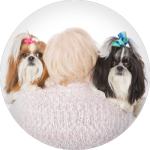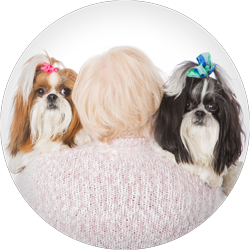 "Absolutely wonderful Jo knows how to get the right picture and makes you feel as though you and your dogs are special.  Thanks"
Gael, Lily and Teddy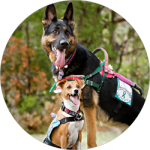 "Great with dogs, good at getting them comfortable, excellent photographer"
Mandy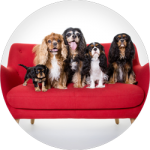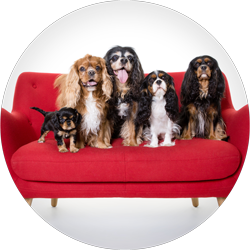 "Jo and Kate are amazing and so great with animals Ultimate professionals but so caring, thank you"
Roxanne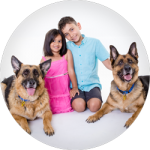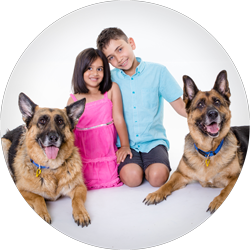 "No pressure when buying. Relaxing and calm environment."
Donna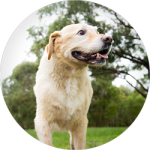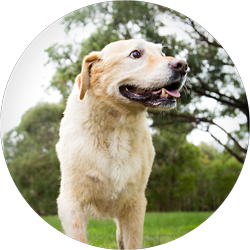 "We won a competition and took Bear along to get his photo done and he had an absolute ball, eating, sitting on the couch, plus Bears fav running through puddles and even getting his pic done whilst travelling in our car.  When we went back to see the photos we couldn't leave without buying more because of the quality of all the photos.  Sam and I are so bloody happy we did now that Bear is gone, we will always have these simply wonderful memories of that day around our house.  Thank you again"
Craig
We are happy to answer any of your questions and look forward to speaking with you about designing a shoot that lets you and your personality shine.